Useful links
If you company provides a product or service which is relevant and of interest to the visitors to this website, you can promote it here free of charge.
Please "contact us" to arrange
The World Freestyle Trampoline Association - Bridging the gap for the future of acrobatic sports.
The WFTA is an organisation brought to you by some of the brightest minds and athletes in the trampoline industry. We have created an official community that provides a platform for athletes who want to express themselves in unique ways. www.freestyletrampolineassociation.com
Greg Roe is a Canadian professional trampolinist with roots on Team Canada's National Trampoline Team. He has received worldwide recognition for his advanced trampoline skills, unique coaching approach and extreme stunts, which have been showcased around the world, thanks to Nitro Circus Live shows, "Riply's Believe It Or Not", America's Got Talent and Discovery Channel. Greg holds many world firsts including the first Quintuple flip performed in front of a live audience and a Quad flip from 55 meters off a crane.

Greg and his business partner, sports marketing specialist Trish McGeer, have made it their mission to educate athletes, coaches and performers around the world on the "step by step" approach taught in their trampoline workshop and training program. Their certification is currently being used in many trampoline parks across the world, including Hong Kong, Indonesia, New Zealand and Canada. GRT provides a promotional event, team building experience and educational workshop all in one unique package that has united parks and increased their safety across the board.
Big Game Hunters:
A variety of round, rectangular and oval trampolines for your garden from Skyhigh

Jobs for disabled people.
Find jobs and advertise your job vacancies on this
specialist website
Trampoline, gymnastics and sportshall equipment supplies, maintenance and repair.
www.tramptech.co.uk

www.theaccessibleplanet.com - the complete guide and fastest growing resource for absolutely everything wheelchair accessible and for those with reduced mobility. Wheelchair access vehicles to holidays and leisure, through floor lifts and more!
Guide for US Online Coleges & Disabilities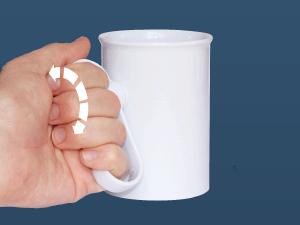 Introducing the world's first cup with a rotatable handle. Stays upright, tilts easily, keeps steady. Designed to quickly make drinking easy again for people affected by a range of health conditions.
Please click the image for more information.
Stairlifts Nationwide cover all areas of the UK and provide all types of stairlifts - working with all the leading manufacturers we are able to offer the best stairlift prices and recommend the make and model most suitable for your needs. http://www.stairliftprices.co.uk
The UK's leading manufacturer of specialist seating for those with complex needs and the UK's favourite night time positioning system – Symmetrisleep. We provide a range of slings, walkers and the Acheeva, providing positioning in schools and colleges. We also deliver, free of charge to families and therapists, physio-led training courses and workshops in Postural Management. www.symmetrikit.com
The widest range of swimming products for special needs children and adults in the UK. Armbands, floatsuits, float jackets, wetsuits, sun protection swimwear, swim nappies and incontinence swimwear. We offer help and advice to all our customers.
www.incywincy.net
For equipment solutions from Paediatric, Bariatric & Seating, to Mobility, Personal Care and Handling, contact www.radclifferehab.co.uk

Winstrada - Teaching resources and badge & certificate award schemes for Rebound Therapy, Trampolining and Gymnastics.
Grades 1 and 2 of the Trampoline scheme are based on the Rebound Therapy staff training course.
Gymnastics UK - The UK based Recreational and Therapeutic Gymnastic and Trampolining Association

TRAMPOLINE SHOES This site sells trampolining shoes by mail order. It has a useful shoe size conversion chart which lists all UK, US and EU shoe sizes.
EQUALS is a registered charity committed to supporting the work of teachers of pupils with Learning Difficulties within Special and mainstream education. It produces curriculum support materials, organizes national conferences/workshops and influences educational policy at local, regional and national levels by acting as a voice for practitioners. 0191 272 8605 www.equals.co.uk
Saturn V Association of Gymnastics and Trampolining Clubs.
Includes specialist Rebound Therapy centre in Caterham, Surrey. Approved by Rebound Therapy.org www.SaturnV.co.uk


The Institute of Continuing Professional Development www.cpdinstitute.org
Sarah Greenland
Inspirational games and multimedia for special needs education
Autism Awareness Centre
International organisation offering conferece and resources.
The Changing Places Consortium has launched its campaign on behalf of those people who cannot use standard accessible toilets.This includes people with profound and multiple learning disabilities and their carers, as well as many other disabled people.They need Changing Places toilets with enough space and the right equipment, including a height adjustable changing bench and a hoist
A Worldwide Resource for Healthcare Consumers and Professionals providing links to health services and products, Alternative Health, Education, Dental and Medical Resources, Hospitals, Employment, Healthcare Publications, Mental Health and more.
Research Autism - UK charity exclusively dedicated to research into interventions in autism
www.minimiracles.ca
A line of adaptive clothing for children and adults with special needs made using Peruvian Cotton. Promoting dignity, comfort and independence for children and adults with special needs